Personal Injury Attorney in Brownsville, Texas
If you were a victim of a car or truck accident it is important to act now. The moments after impact are crucial. If you are a victim of an accident do the following:
Assess your safety and the safety of your passengers, if any.

Call the Police and request that they prepare a report of the accident.

If injuries are severe allow ambulance service to take you to a hospital.

If possible, gather evidence; take pictures of the scene and vehicles, get witness information.

Call a personal injury attorney
A Personal Injury Attorney Can Protect Your Rights in Brownsville, Texas
Whether the impact is minor or a major one, it is important to protect your rights. A good personal injury attorney will inform you of your rights and expectations relative to the severity of the accident you had.
You are Entitled to Compensation
As a victim of a car accident, you will suffer economic and non-economic damages. Legally you are entitled to compensation in an attempt to undo the events that happened. Naturally, we can't turn back time and make it as if the accident did not occur. What a qualified attorney will do is protect your current and future interests by seeking an economic recovery.
It is also important to seek medical attention in order to determine the extent of your injuries. Even a small nagging pain can have a large quality of life impact in the future. It is important to have a medical professional to examine your injuries and make the appropriate treatment recommendations.
An Attorney Can Help You Hold Those Responsible Accountable in Brownsville, Texas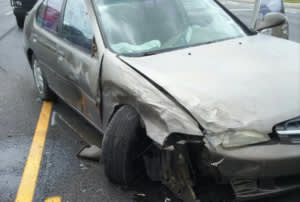 The person at fault must take responsibility for your damages. However, the reality is that the damages caused by a car accident can be very costly. The typical driver does not have the financial resource to cover that huge financial burden. This is why the State of Texas requires all drivers to have valid car insurance. In theory, insurance coverage is there to make sure that you, the victim, are able to make things right again. However, insurance companies can make it difficult for an individual to recover what is fair and just. This is why it is important to get an experienced and compassionate personal injury attorney to assure your rights are protected. I am proud to serve clients in Brownsville, Harlingen, McAllen, Weslaco, and the Rio Grande Valley.
What to Do After a Car or Truck Accident (Click here to Find out More)